Morphometry and imaging analysis

Practical Course of Fluorescence Microscopy
The use of fluorescence microscopy (wide-field, time lapse, and confocal) in combination with fluorescence probes comprise a powerful set of scientific tools to study live cells.
This one-week, comprehensive and intensive fluorescence microscopy course, conducted by the Nikon experts, will cover all aspects of the technology from the principals of fluorescence imaging to multidimensional imaging from cells to single molecules with advanced fluorescence microscopy techniques. Lectures dealing with the theory, mechanics, and application of basic and advanced fluorescent microscopy will be intermingled with extended laboratory practicals in which students will be encouraged to use their own specimens to optimize the utility of the course. Our goal is to provide students with the knowledge and expertise to implement cutting-edge microscopic methods within their own laboratories. Each day consists of morning lectures, followed by hands on microscopy experimentation.
The course is divided into three sections: Bright Field and Fluorescence Microscopy, Live Cells Microscopy: Imaging and Time-Lapse, and Confocal Microscopy.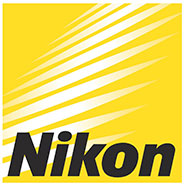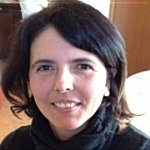 VALENTINA RUSSO
Associate Professor in Veterinary Anatomy (SSD-VET/01)

Faculty of Veterinary Medicine

University of Teramo

EDUCATION
1996, Degree in Veterinary Medicine, University of Naples "Federico II", Italy (110/110 cum laude).

1996, Licence to practise the Veterinary Profession.
July 1997-September 2001, Scientific Technician for Veterinary Anatomy, Faculty of Veterinary Medicine, University of Teramo.
October 2001-2015, Academic Researcher in Veterinary Anatomy (SSD-VET/01), Faculty of Veterinary Medicine, University of Teramo
2004 - 2014, elected for two terms Representative of the researchers of the Faculty Council of Veterinary Medicine, University of Teramo
2012 – present Prof. Russo is scheduled in the register of reviewers of the Ministry of Education University and Research
2013 – present Delegate of the Rector for the Orientation programme of the Faculty of Veterinary Medicine
RESEARCH ACTIVITY
The research carried out by Prof. Valentina Russo focuses on Reproductive Biology and, in recent years, on the study of amniotic stem cells in Livestock Mammals. In particular, the main fields of study developed are:
A) BIOLOGY OF REPRODUCTION
B) AMNIOTIC STEM CELLS AND REGENERATIVE MEDICINE.
PUBLICATIONS
Valentina Russo has published 114 papers in all of which 44 on international scientific journals with impact factor.
https://scholar.google.it/citations?user=ZOy0okEAAAAJ&hl=it&oi=sra
Practical Course of Fluorescence Microscopy
16/10/2017
Microscopy Working Stations Hands-on
14.00 – 17.00
(Laboratory of fluorescence microscopy)
17/10/2017
14.00 – 17.00
Imaging solution
Pietro Cirigliano – Angelo Balsamo
(Laboratory of Time Laps)
18/10/2017
9.00 – 12.30
Live Cells Microscopy: Imaging and Time-Lapse
Microscopy Working Stations Hands-on
Pietro Cirigliano
(Laboratory of Time Laps)
19/10/2017
14.00 – 17.00
Microscopy Working Stations Hands-on
Giacomo Cozzi
20/10/2017
9.00 – 12.30
Setup and technology of a Confocal Microscope
Microscopy Working Stations Hands-on
Giacomo Cozzi
(Laboratory of Confocal Microscopy)